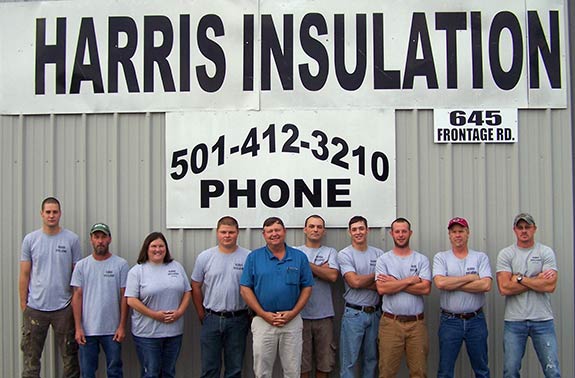 Harris Installation began in 1978 with a simple plan to add insulation installations to the family cabinetry company services. It was not long, however, before we began offering this service to other builders and homeowners and discovered a great demand for our quality insulation. It was from here that Harris Insulation was born. For the past 37 years, we have been a family business and we remain that way today. That allows us to maintain quality control on our products and services and build long-lasting relationships with our clients.
Our philosophy has always been to insulate homes the right way without cutting corners or skipping over the details. This meticulous approach to insulation has been what has helped us maintain a stellar reputation over the years as an insulation contractor in Little Rock, AR, even as the construction industry has evolved and changed. We work hard to stay abreast of changes in the practices and products of the construction world and this shows in our cutting-edge approach to insulation installations. Our equipment is always the most innovative and our products are consistently of a high quality and durability.
At Harris Insulation, we set the bar high for insulation services, outpacing our competitors in installations and products. We specialize in energy saving solutions, including injection foam, cellulose, fiberglass, open cell foam and closed cell foam insulation in Little Rock, AR. Additionally, we conduct free energy analyses to help our customers determine their insulation needs. While we focus our exceptional services primarily on residential clients, we do work with light commercial properties and will never take a job on unless we are prepared to deliver outstanding results. We are BPI certified and enjoy an A-plus rating with the Better Business Bureau. To learn more about our insulation services, call us at 501-412-3210.