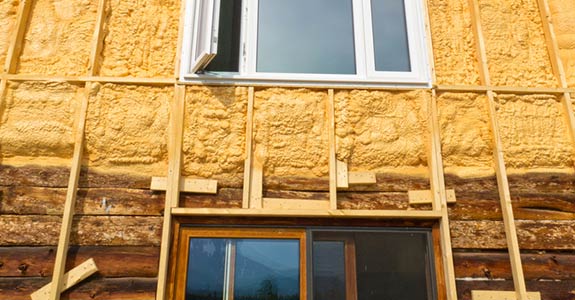 When it comes to insulating your home or business, Harris Insulation has cornered the market on quality products and state of the art equipment. We recognize that every insulation project is not the same and have products designed to meet a variety of needs. Whether you're insulating a new home or need to troubleshoot a draft issue in an existing building, our products will work for you.
✓

Open Cell Foam Insulation

This product represents a breakthrough in insulation. It is applied as a liquid and quickly expands to 120 times its volume, allowing you to fill every nook and cranny and be sure your space is fully insulated. In addition to insulating against cold and heat, it also reduces airborne noise and dust pollution. It is a non-toxic form of installation and has been rigorously tested to be sure it adheres to building code requirements. Choose Harris Insulation for your open cell insulation in Little Rock, AR.
✓

Closed Cell Foam Insulation

When insulating basements and crawl spaces, closed-cell foam insulation is your best bet. It works to form a vapor and air barrier and allows you to insulate the interior and exterior walls, as well as foundations.
✓

Cellulose Insulation

For an especially environmentally friendly option, consider cellulose insulation. It is a light density insulation created entirely from recycled newsprint. It is ideal for attics and walls in both new and existing homes. Harris Insulation is your number one provider of cellulose insulation in Little Rock, AR.
✓

Fiberglass Insulation

When you are looking for a more comprehensive approach to insulating your building, you may want to use fiberglass insulation. This classic insulation works on walls, floors, ceilings, attics, basements, crawlspaces and more.
✓

Spray Foam Insulation

Our most popular form of insulation allows you to quickly apply it and insulate any type of space against air, noise and pollutants.
To learn more about our quality insulation products, call us at 501-412-3210.